🕐 Esta reportagem foi publicada há mais de seis meses
Pro-Bolsonaro YouTubers monetized assault on Brazil's capital
9 de janeiro de 2023, 01h20
Pro-Bolsonaro terrorists profited from the invasion of Brazil's Congress, presidential palace, and Supreme Court by broadcasting the act on YouTube, an Aos Fatos investigation has found. Although the platform's policy prohibits "content intended to praise, promote, or aid violent extremist or criminal organizations," extremists could broadcast the demonstrations live and use the videos to receive donations from supporters.
Aos Fatos analyzed 47 live footages of the event on YouTube and found out that at least 23 of them had some form of monetization strategy.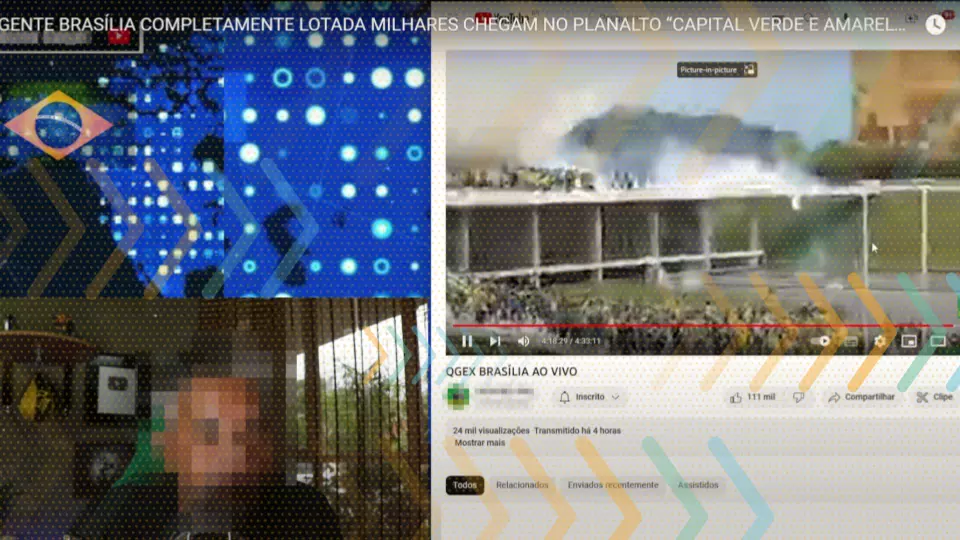 Those videos amassed more than 300,000 views showing Bolsonaro supporters ravaging buildings in Brasília and confronting police officers sent to control the demonstrations. Some YouTube users only rebroadcast footage from other online sources, while others participated in the invasion. Some of the videos of the attack have been taken down by the channel owners.
In addition to donations, 16 channels broadcasting the terrorist acts benefited from increased viewership. One of them went from 106,000 to 112,000 subscribers in the few hours the invasion lasted.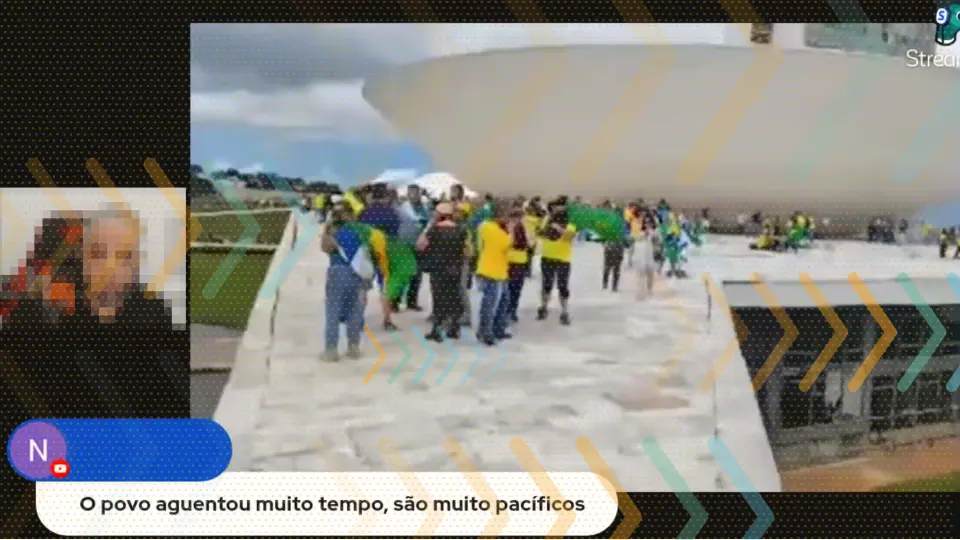 Today, Brazil's Attorney General asked the Supreme Court to order social media platforms to demonetize profiles promoting terrorist acts.
Among those who monetized broadcasts of the invasion are:
"Bishop Santana", owner of a channel with 579,000 subscribers. He wasn't at the acts but requested donations through pix (Brazil's instant-payment system). He had at least 18,000 simultaneous viewers;
The influencer Adriano Castro, a former participant in the TV show Big Brother Brasil. Also known as Didi RedPill, he filmed the pro-Bolsonaro protests in Brasília during the week and the terrorist acts on Sunday. His video was not monetized but reached 223,000 views and was rebroadcast by other creators who received donations;
The owner of the channel Barba Notícias monetized his videos on YouTube and asked for pix donations. He recorded his journey to the demonstrations, although he moved away during the confrontation with the police;
The pro-Bolsonaro influencer Alex Moretti, who owns a verified channel with almost 112 million total views, also profited from broadcasting the invasion on YouTube. His video showing the attack reached 18,000 simultaneous viewers, but Moretti took it down.
Contacted by Aos Fatos, YouTube said it is monitoring the situation and removing content that violates its policies, including live streams and videos that incite violence. The platform also said that it began to prominently display content from reliable sources on its main page, in searches and in recommendations.
Leia aqui a versão em português desta reportagem